Visual Identity & Brand Guidelines
About Toronto Cat Rescue
For over 25 years, Toronto Cat Rescue has been leading the rescue and rehoming of cats and kittens in Toronto and Kitchener-Waterloo.
Supported by a legion of volunteers, they foster, treat and find permanent homes for thousands of cats in critical need of help. Every cat deserves a home and TCR works to help them get there.
Project Details
As a trusted leader in the field of cat rescue, Toronto Cat Rescue (TCR) has a strong brand that is recognizable to their immediate community. But with goals of increasing their funds, their cat care program and develop educational materials, TCR was looking for a refresh. They applied to Haft2GiveBack to update and modernize their look, to bring professionalism and instilling confidence in their donors and volunteers.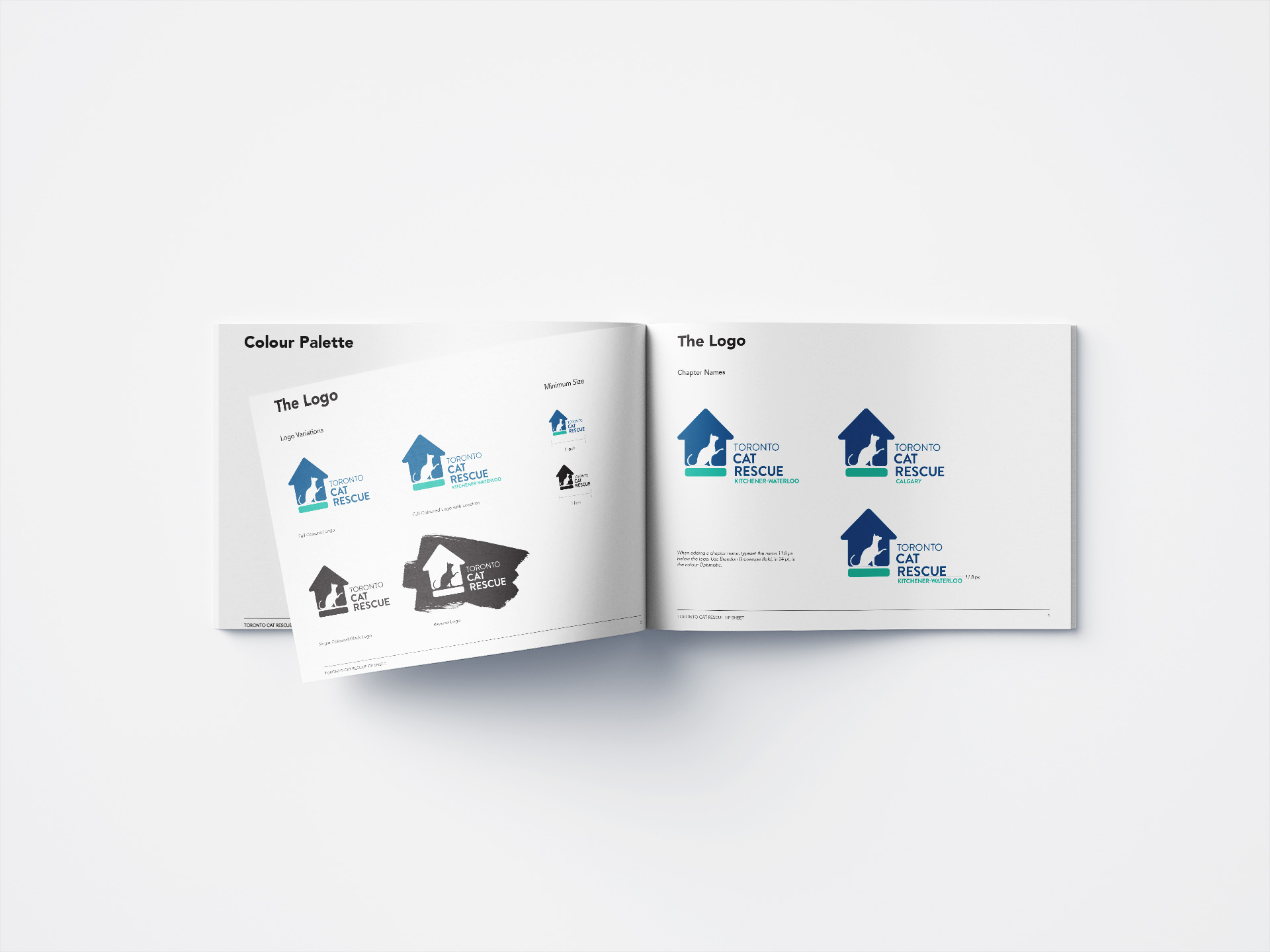 Understanding the equity that the existing logo held, Haft2 looked to refresh the colour scheme and provide a brand colour palette, refine the logo for a more modern and fresh approach, and brand guidance on how to apply the brand to letterhead, business cards, print materials, email marketing and other digital properties.
The refreshed logo and addition of a brand colour palette and font was successfully implemented on a new website, the Annual Report, social media templates, e-Newsletters, and merchandise, bringing a new level of professionalism and a clean, modern look as the organization celebrated its 25th anniversary. Since launching the new brand, Haft2 has also helped to bring some new fundraising materials to life that incorporate the brand standards with a new Virtual Giving Program launched in December 2022.
We have been thrilled with the design work we have received from Haft2. The refresh of our brand developed a clear, consistent visual identity across all of our materials both in digital and print. We are also grateful for the support for our Giving Tuesday campaigns which helped drive an incredibly successful campaign.
Cassandra Koenen
Communications and Fundraising Lead