After extensive consultation with internal and external stakeholders, Save the Children International decided to pilot a new approach to their 2021 Annual Report. Through their consultation, Save the Children International found the traditional report style Annual Report was not widely used due to its format, was released too late in the year, not easily sharable, and didn't deliver the results in an impactful way. 
Save the Children International approached Haft2 in 2022 to design a shorter, fresh, new version of the traditional report – the Annual Snapshot. The refreshed version needed to deliver the reduced content in an effective way with high impact, and the deliverable was to be a condensed PDF format that could easily be downloaded and printed as required.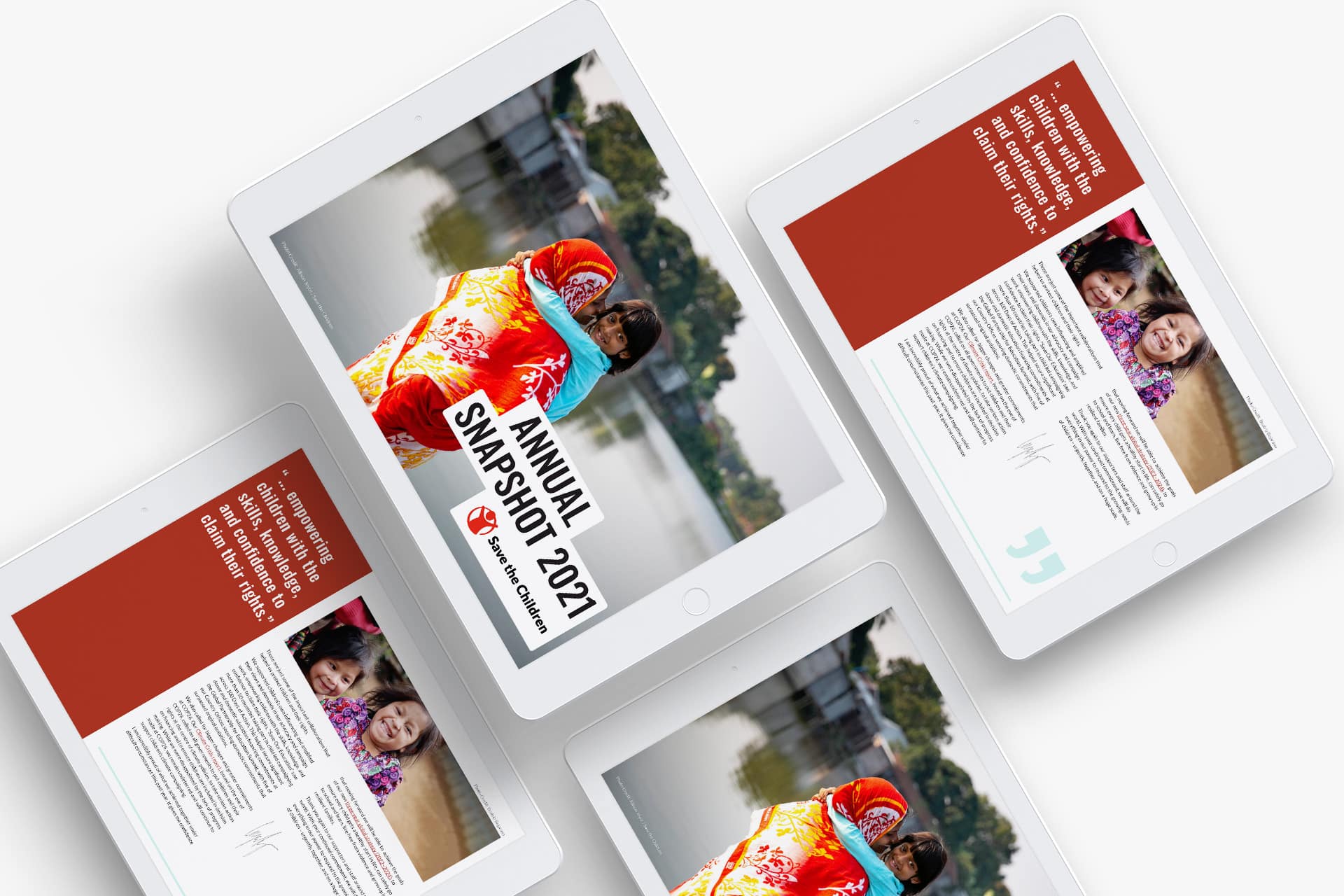 Haft2 designed a four-page Annual Snapshot for Save the Children International that met the criteria of delivering compelling design to provide high impact in a condensed format.
Haft2 combined photography in the upfront pages of the report, highlighting the programs the Chief Executive Officer touched on in her letter, and creating an impactful layout choice.
To showcase the impressive global impact of Save the Children International, Haft2 created an infographic page to close off the Annual Snapshot. The infographic utilized the secondary colour palette and icons for the organization, and created a dynamic page that outlined all key metrics at a glance, in a clear and visually compelling way.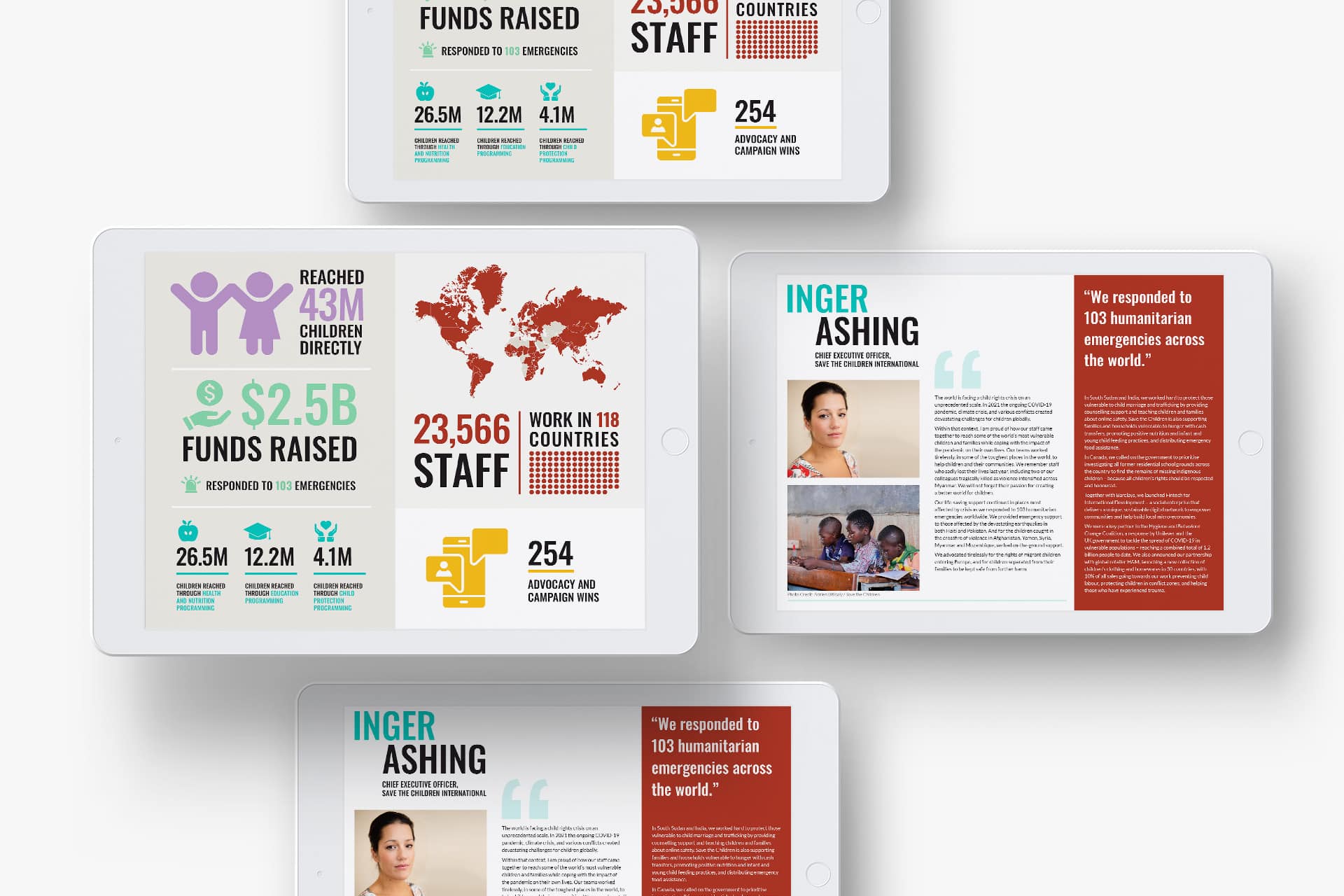 The new format was widely accepted and appreciated by Save the Children International and is currently available on the website. The PDF is fully accessible and tagged for WCAG compliance and downloadable for those who wish to print it. Haft2 provided designs that allowed space for adapting into three languages: Arabic, Spanish and French.
MILLION CHILDREN REACHED THROUGH HEALTH AND NUTRITION
MILLION CHILDREN REACHED THROUGH EDUCATION
MILLION CHILDREN REACHED THROUGH CHILD PROTECTION