The New York Philharmonic is a cultural gem of New York City and has a wonderful legacy of innovation, talent and relevance in music and culture. As the 2019/2020 season approached, Haft2 was engaged to develop the creative concept that would establish a framework for all of their renewal and acquisition efforts throughout the year. The creative needed to build on the excitement and energy of the what was, at the time, the second season of the Music Director Jaap van Zweden, and integrate his presence throughout the materials.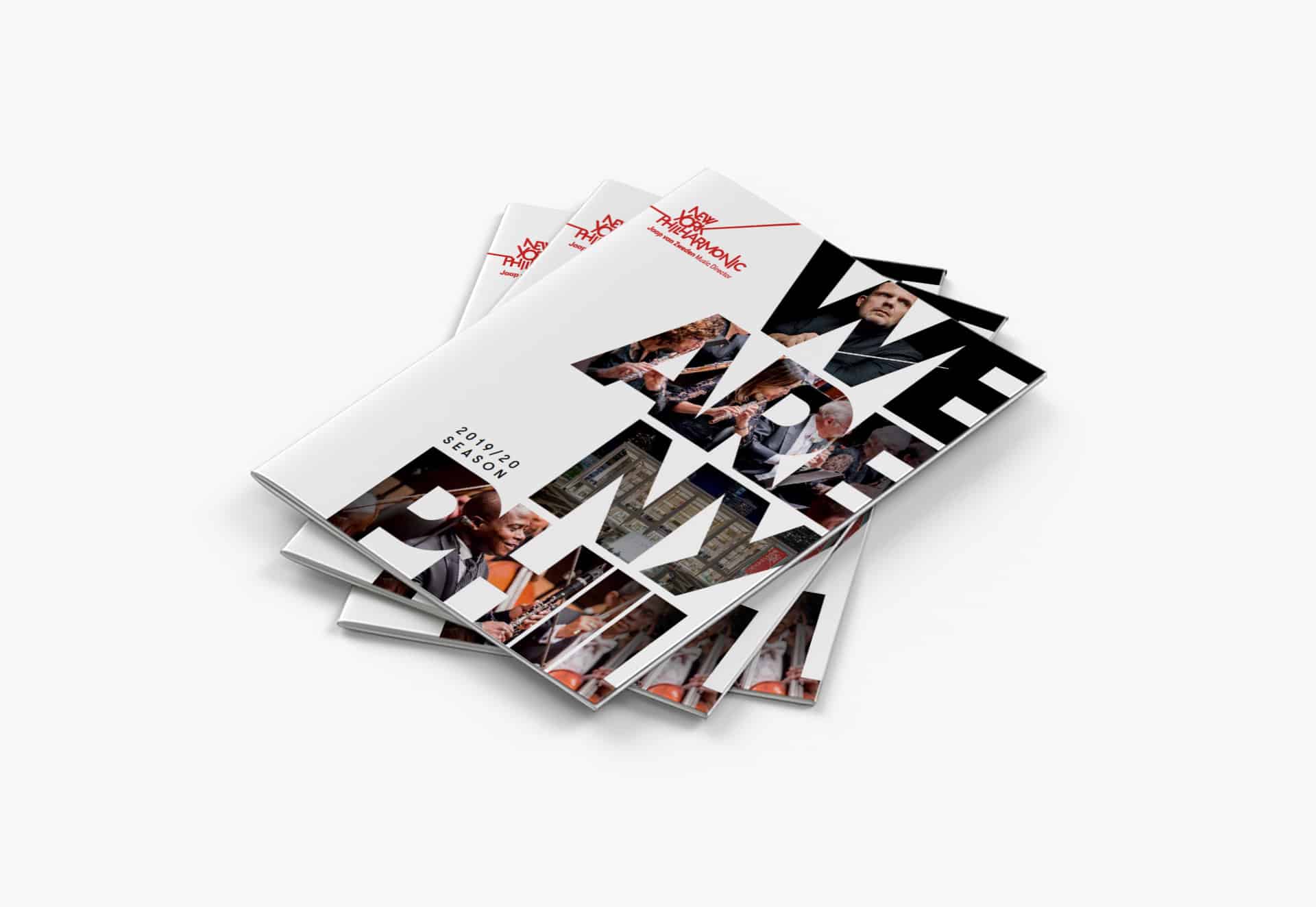 Haft2 leveraged a key insight – that many New Yorkers shorten the New York Philharmonic to NY Phil or The Phil. We answered the question, "What is NY Phil?" – a question for which there were lots of answers. That approach enabled us to showcase the work NY Phil performs, its history, the people who compose for it and the people who support it, while promising that the New York Phil will always be intriguing, entertaining and enriching.
Haft2 worked with photographer Brad Trent, commissioned for the photography. We then utilized typography as the frame or window to apply a collage of photography with the hero image of Jaap van Zweden. We also embraced the New York Philharmonic's brand colour red, using it as the key colour to call attention to the excitement and passion of the 2019/20 season campaign.
The 2019/20 season subscriber launch included video, animation, and the completed season guide. Following the launch, Haft2 developed a series of subscriber brochures and direct marketing pieces. The integrated season campaign launched in August 2019 and included print, digital, social media and OOH complete with digital banners in Times Square. Additional paid advertising, direct mail and email marketing continued throughout the season.
Early season subscription renewals exceeded sales expectations. The New York Phil received very positive feedback from subscribers and patrons on the creative approach and design for the 2019/20 season guide.
NEW SUBSCRIBERS 3 MONTHS POST-LAUNCH
LETTERS, LENGTH OF THE NEW NAME
HOURS TO COMPLETE THE PHOTOSHOOT