Mastercard Foundation
Baobab Summit 2021
Visual Language & Graphic Design

Haft2 had the privilege of being selected by Mastercard Foundation for the third year to develop the visual language and graphic support for Baobab, the Scholars Program summit. The goal was to visually interpret the theme Reimagining Our Realities. Haft2 was also challenged to assess, select and assist managing the summit's virtual platform as the 2021 event was completely online.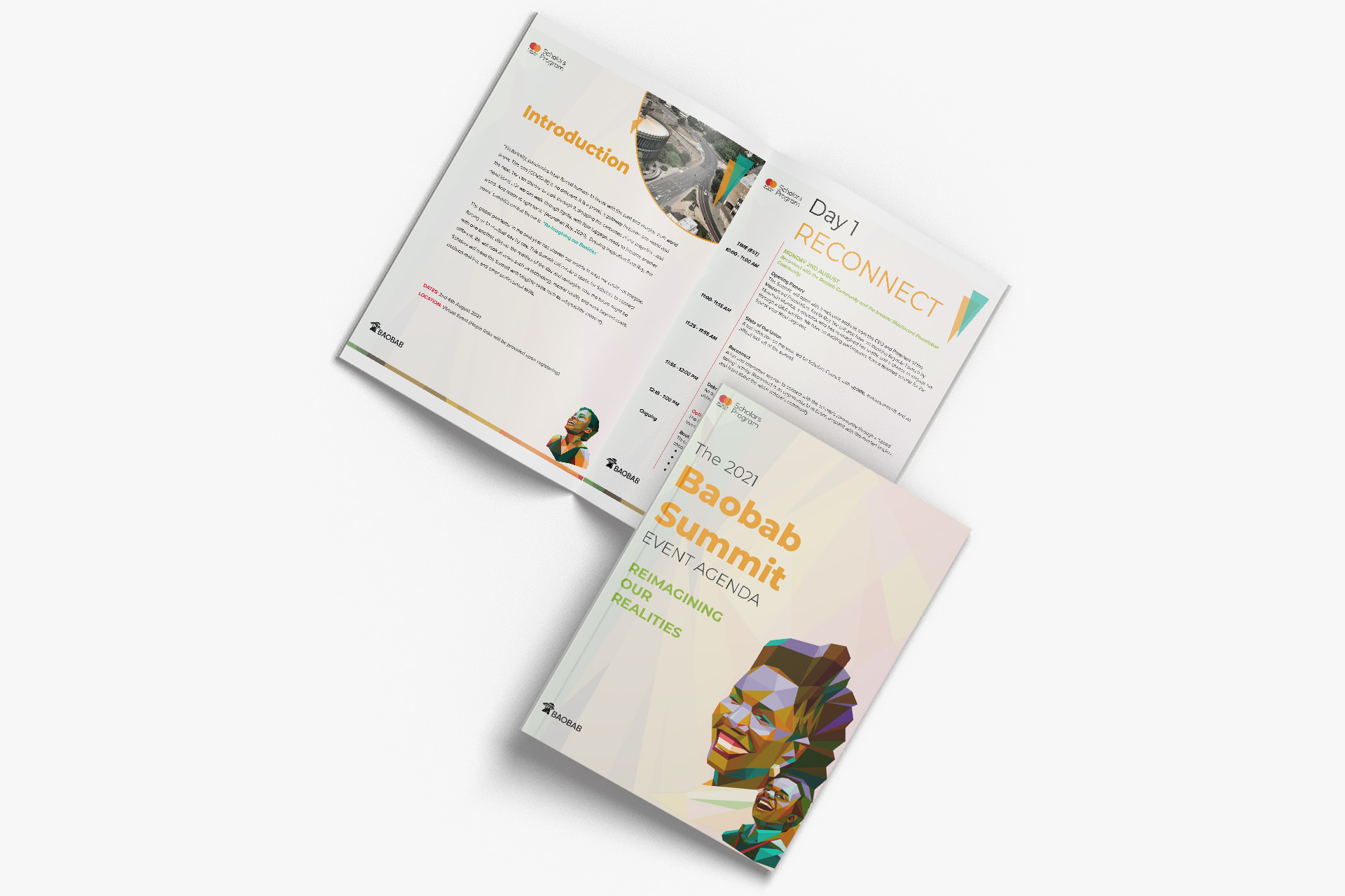 Haft2 assessed multiple digital platforms before recommending the Hopin platform for the summit. Working directly with Hopin and Mastercard Foundation, we developed the five-day conference interface. We trained the Foundation team on how to upload content and manage the online experience.
We recommended using colourful illustrations of Scholars with a variety of colourful shapes to evoke a youthful spirit that was dynamic, vibrant, and energetic. Visually communicating the 2021 theme of reimagining our realities, Haft2 married foundation brand colours to darker and lighter tints, creating dimension in the custom illustrations and throughout the event. The bold colours made for a robust and vibrant style, especially when used with deep, rich black.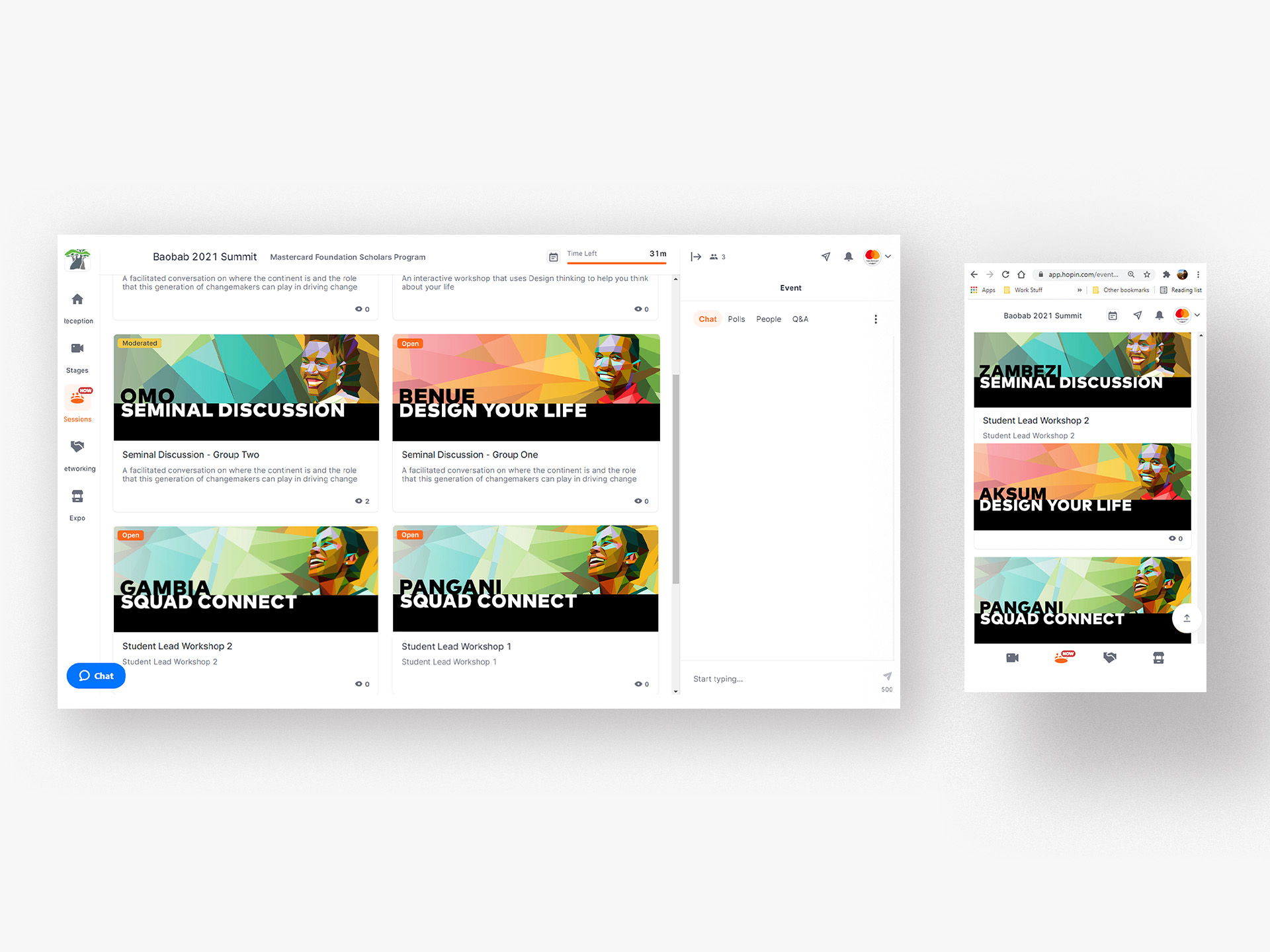 The theme's wordmark was designed as a solid typography treatment to anchor the colourful illustrations required for the digital platform.
Working with illustrator, Stephen Chien, we created four unique Scholar portraits along with the entire visual language. Beyond the use on Hopin, we applied the visual language to the social media, emails, templates and animations.
The 2021 Baobab Summit was the most successful, with scholars connected during the week-long event, working and learning together and being inspired by young leaders from Africa who challenged them to reimagine a different future. Participants included 3rd- and 4th-year Scholars, Alumni, Mentors, Partner staff, Private sector representatives, and Entrepreneurs.
Scholars commented how inspired they were by the visual graphics and provided positive feedback on the Hopin platform. Haft2 has already been awarded the assignment for 2022.
SCORE OUT OF 10 IN EXPERIENCE SATISFACTION