Print and Digital Ad Campaign 
University Hospital Network has established the Krembil Brain Institute (KBI) to formally bring together the clinicians and researchers at the Krembil Neuroscience Centre with the neuroscientists and researchers at Krembil Research Institute. The Institute's goal is to be a world leader in clinical care, scientific scholarship, research, education and knowledge translation.
The benefit of this model is that by having clinicians and researchers under one "roof" they can accelerate discoveries and translate them to patient care even faster. The challenge was to position KBI as the leader in brain care, research and education so when people think of the brain they think of KBI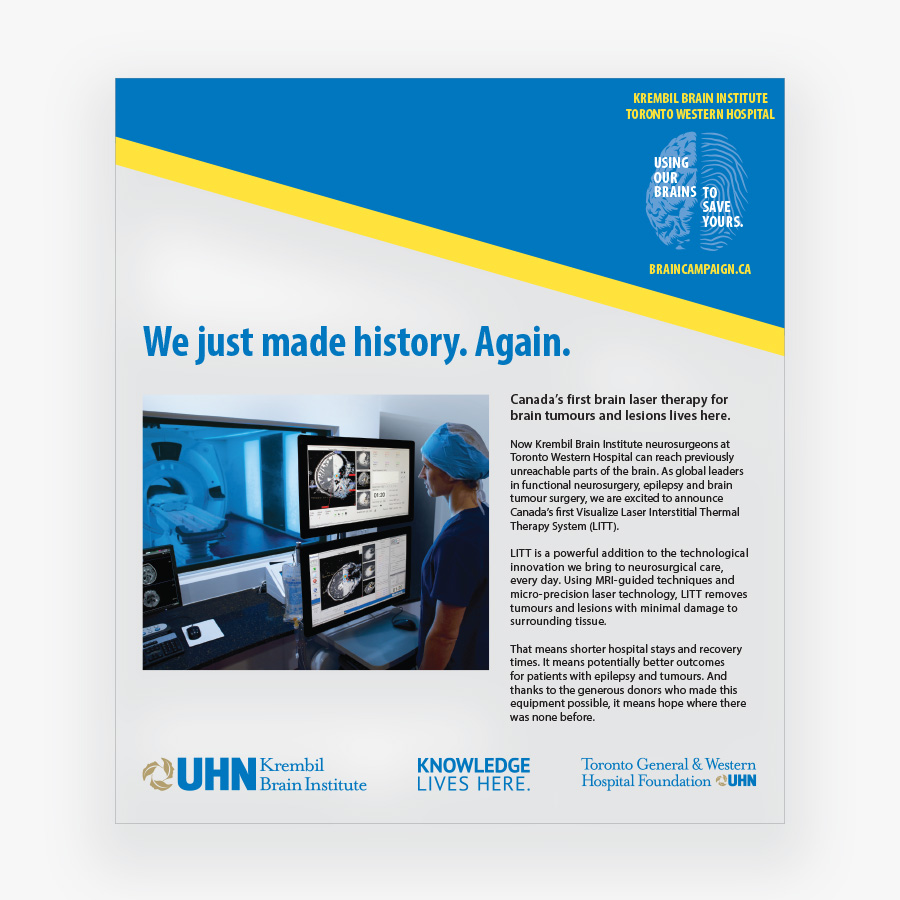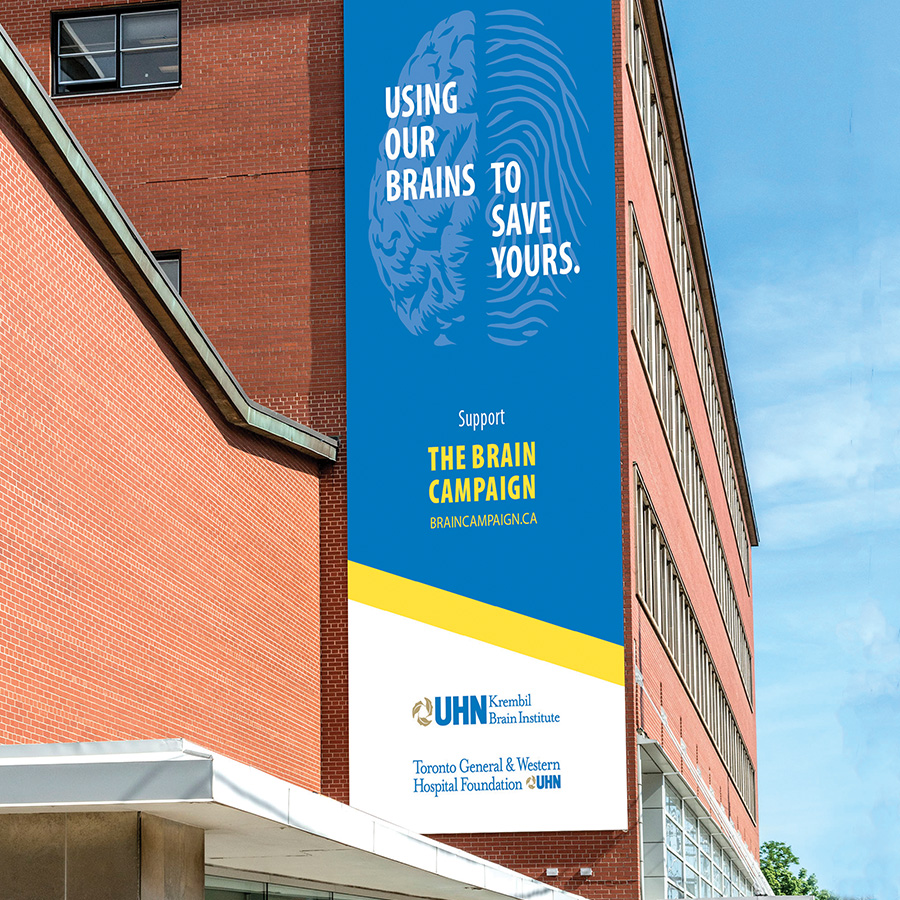 Creation of an advertising newspaper print campaign that would focus on introducing and positioning KBI and provide in-depth information on what KBI does (breadth of scope), setting it apart from competitors, and why KBI is important to the reader (so why should I care). The tagline for Krembil Brain Institute is: "Using our brains to save yours."
Major newspapers in Toronto that were selected included The Globe & Mail, Toronto Star and National Post. Salam Toronto (Persian) and Ming Pao (Chinese) were also part of the media buy.
Through Toronto Star print edition, the ads reached 3,186,000 viewers/week and 7,519,000 views/month over their Digital platforms. The Globe and Mail reach was 1,080,000/day and 6,562,000 unique visitors on multi-digital platforms
Additionally, the ads were placed in the National Post, Salam Toronto, and Ming Pao.