UHN Foundation
Brand Standards
Visual Identity
Brand Standards
The former Toronto General & Western Hospital Foundation, was responsible for fundraising for the Toronto General Hospital, Toronto Western Hospital and the Michener Institute of Education – three separate entities under the University Health Network (UHN). Communication materials were multifaceted and prolific, but there was little commonality in design, logo usage and colour palette. UHN Foundation engaged Haft2 to establish a unifying design system and provide detailed brand standards so that the Foundation could present itself in a consistent manner. In addition, the brand positioning, "Knowledge Lives Here", worked inside the hospital buildings, but lacked relevance and meaning for external communication pieces.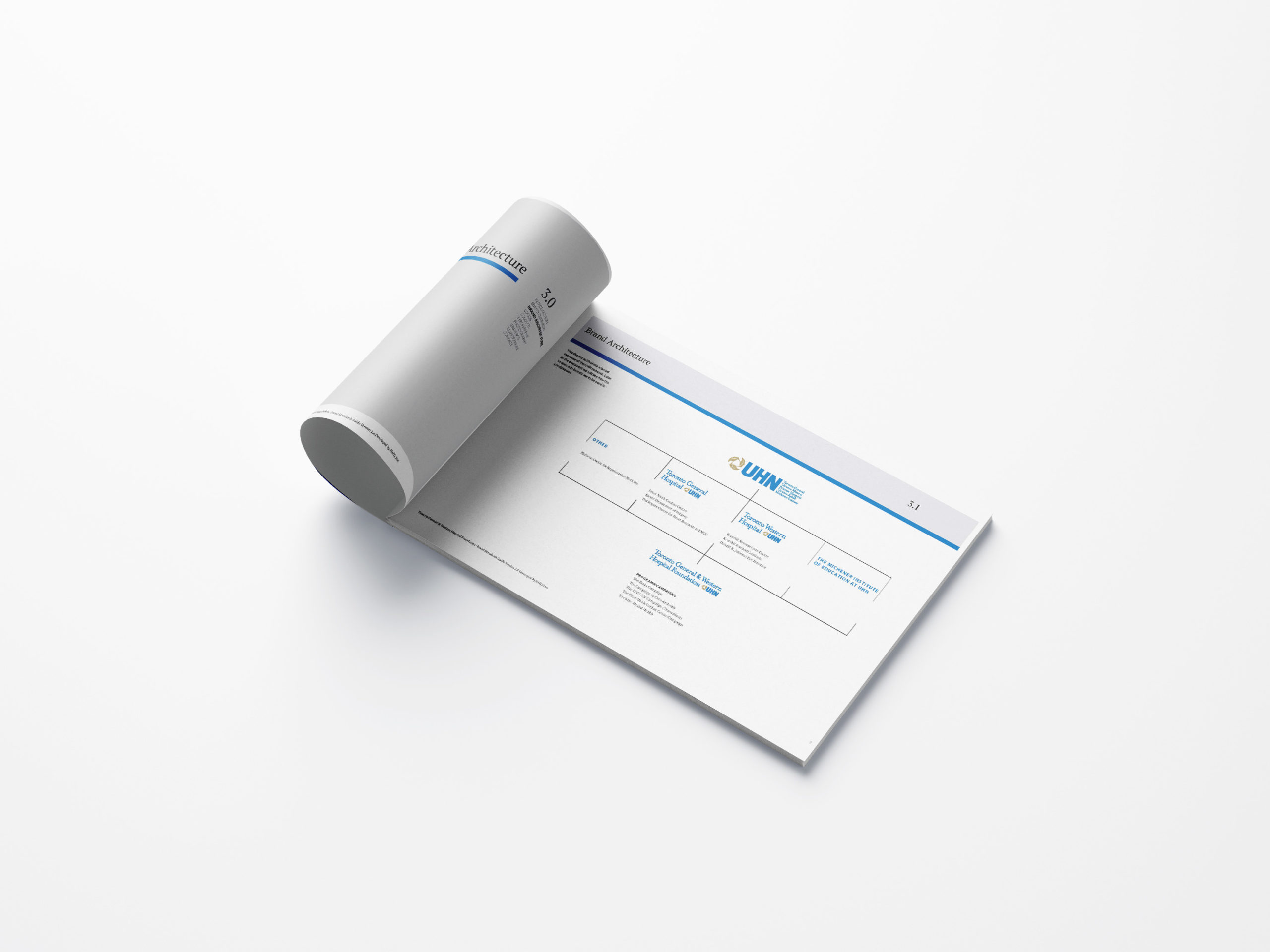 Haft2 conducted a thorough communications audit and surveyed Foundation employees on the challenges they encountered in designing impactful communication materials. To bring relevance and meaning to the "Knowledge Lives Here" positioning, we wrote a creed to provide an outside perspective on the benefits of having knowledge within a healthcare environment.
We developed the brand architecture for the Foundation to align with the existing UHN brand standards. The new visual elements included the graphic Knowledge Bar, with the angled device applied across all applications along with a refreshed and expanded colour palette to ensure greater design consistency.
In early 2021, the Foundation engaged Haft2 for the next evolution:the merger of four UHN entities into one foundation – UHN Foundation – and to create a new logo and updated brand standards.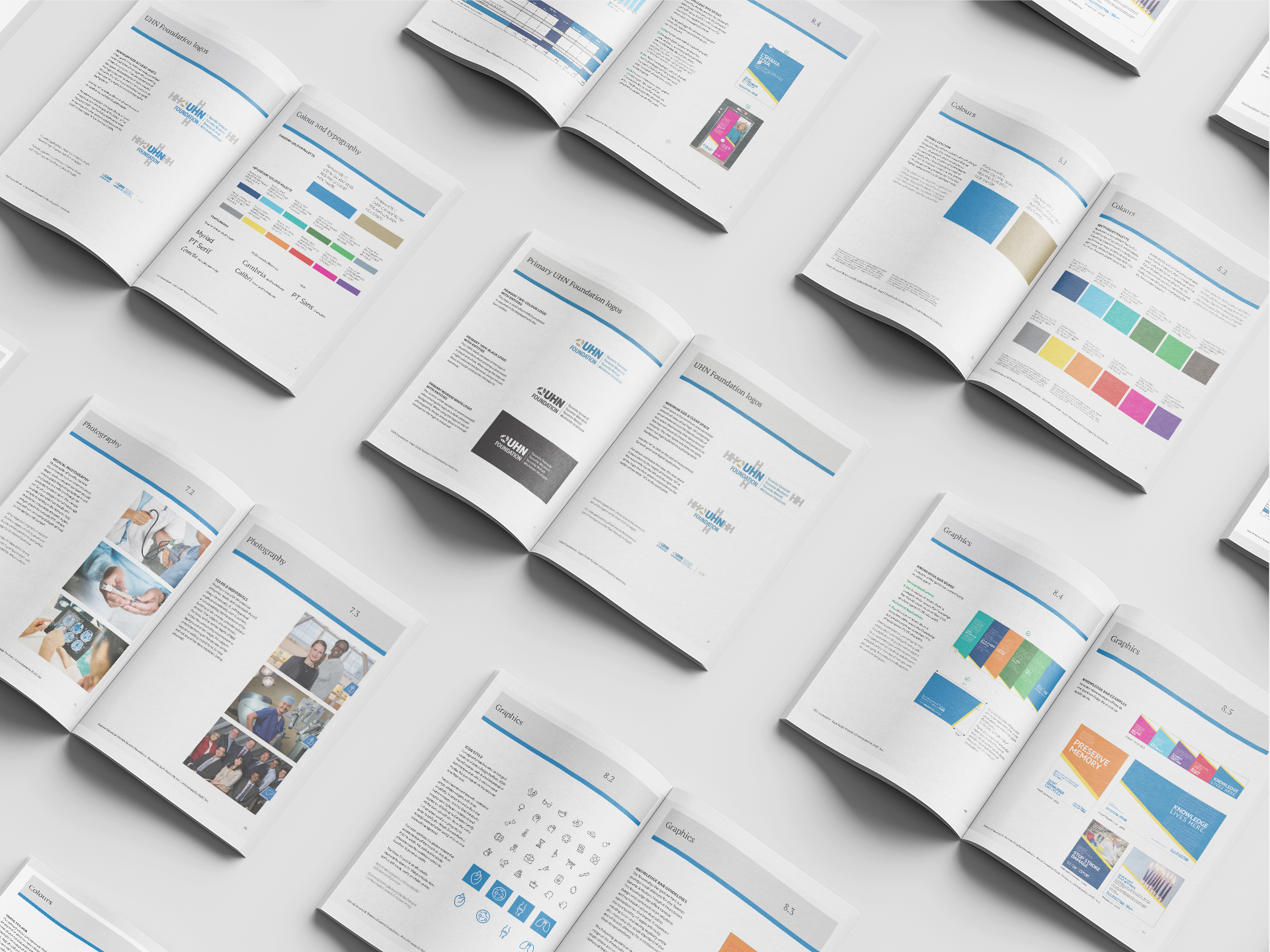 Our most recent work just launched April 01, 2021. Haft2 has been an agency partner for over five years, working exclusively with the Foundation on brand standards, applications and marketing campaigns. Our standards guide included primary and secondary brand levels, additional standards for events and multi-tier departments and donor naming rights.