When UHN Foundation engaged Haft2 in 2019 to rework Honour Your Hero – a fundraising program that gives patients and their families the opportunity to express appreciation to staff  – we found that our in-house conversations revolved around personal experiences with hospitals. We each had at least one story about a healthcare worker who had been particularly helpful, especially kind, or exceedingly competent. Threaded through our stories was the theme of intimacy – no matter whether the experience is ultimately good or bad, it is always deeply intimate. Your healthcare workers see you at your most vulnerable.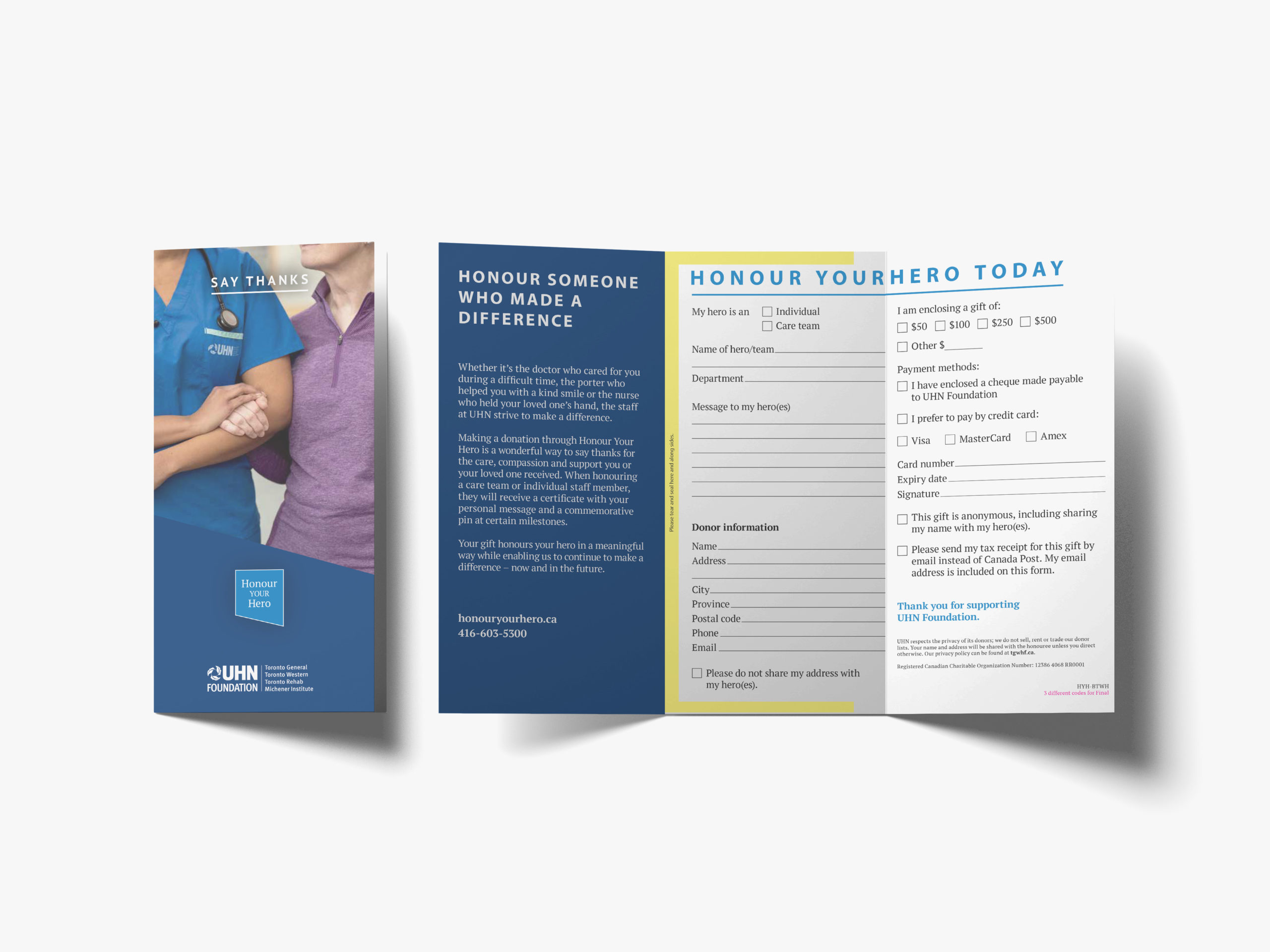 We entirely revised the program. We gave it a new logo and visual identity, and created the Recognition Pin series, certificates, and booklets of recognition. The integrated campaign included posters, brochures, and elevator wraps throughout the hospitals.
From porters to PSWs to doctors, healthcare workers are there to help, and they so often make the difference in often harrowing circumstances. To capture our theme of intimacy, we chose photography that focused on hands rather than faces. Touch – whether physical or metaphorical – is intimate, warm, and supportive. We worked with photographer Geoff George to shoot original photography focused on those interactions between patients and caregivers. Our design concept allowed for diversity while still focusing on the emotional connection and excellent standard of care.
To create broad awareness, a series of four unique posters with brochures and elevator graphics were placed throughout the hospitals, and a webpage for the program made it easy for individuals to recognize hospital staff and make donations.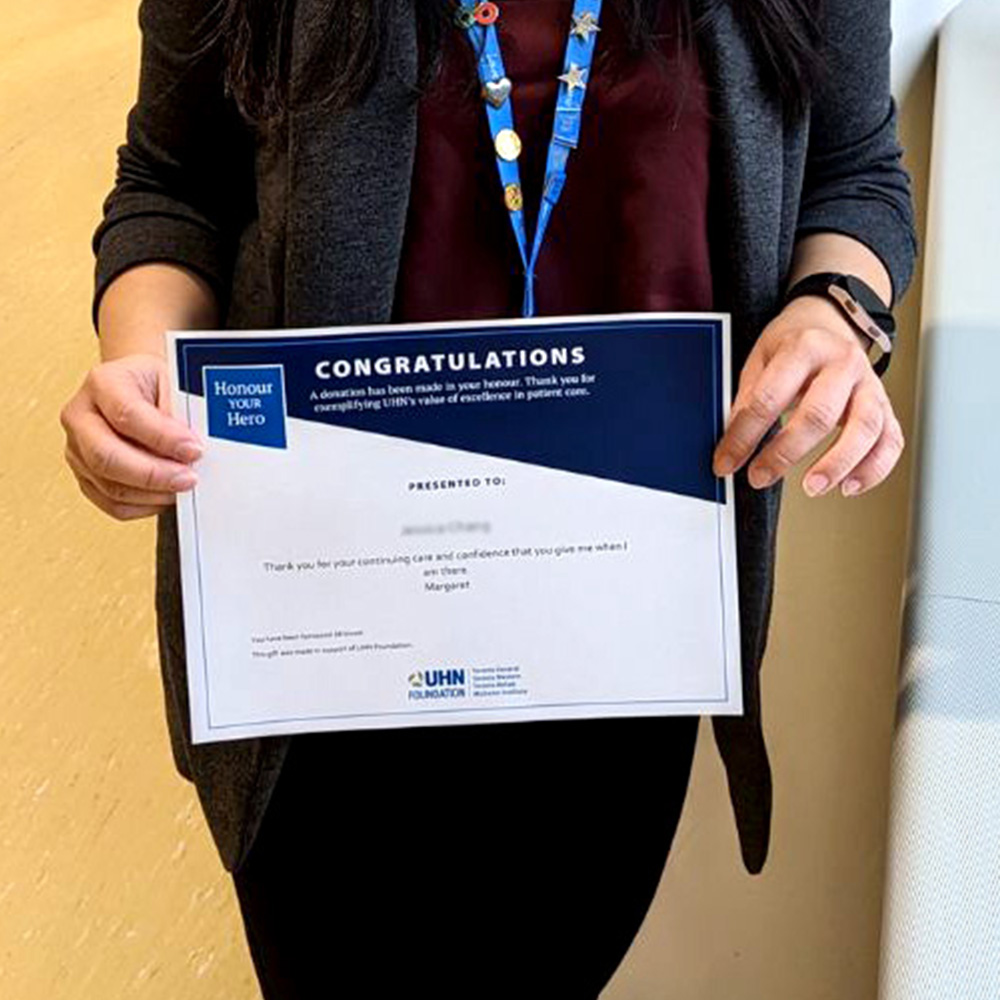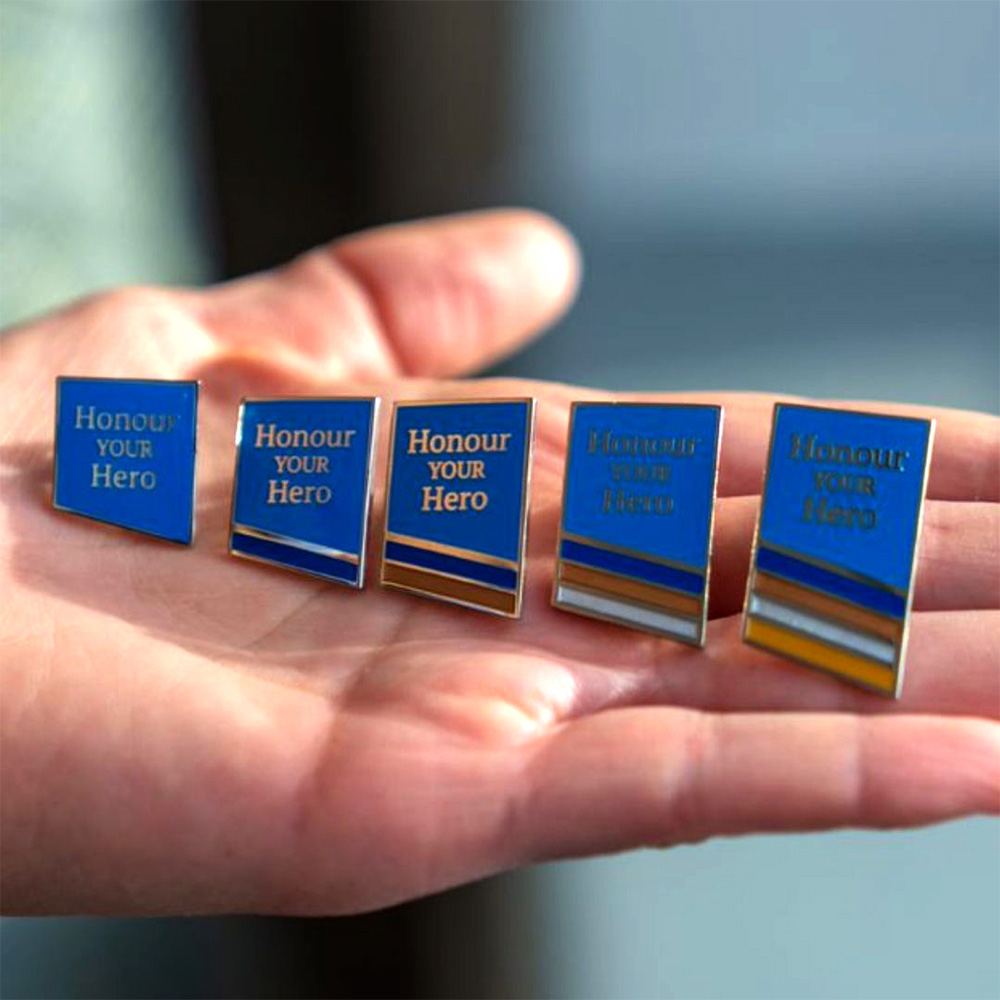 Our revamp of Honour Your Hero resulted in much broader awareness of the program. Increased engagement has led to increased nominations for heroes and thus, increased donations.
HEROES HONOURED SINCE AUGUST 2020
NUMBER OF ELEVATOR DOORS WITH HYH CAMPAIGN GRAPHICS