September holds a lot of different meaning for the people of Toronto; the end of summer, the beginning of a new school year, celebrities at large during TIFF, the Blue Jays potentially making their way to the playoffs, and a lot more. It truly is a time of excitement, change and a lot of hustle and bustle and sometimes you just need to escape…
Queue the Toronto Symphony Orchestra's fall line up – filled with shows to indulge, immerse and revel in. Here at Haft2 we worked with the TSO to design a strategic campaign centred around the idea that the TSO allows for you to "escape into music". Accompanied by eye-catching illustrations by Toronto-based artist Alanna Cavanagh, the campaign embodies excitement and refinement for the 16/17 fall season. With an array of shows from the classics of Beethoven & Tchaikovsky to the pops of ABBA, this campaign was designed to encompass the variety of shows available at the TSO, with one distinctive visual style. Alanna Cavanagh's illustration style was the perfect fit for the campaign, exuding the perfect balances of sophistication & quirkiness mixed with classic & modern.
The campaign spans across multiple media outlets from Food & Drink inserts to streetcar wraps – be sure to keep your eye out for the campaign around the city!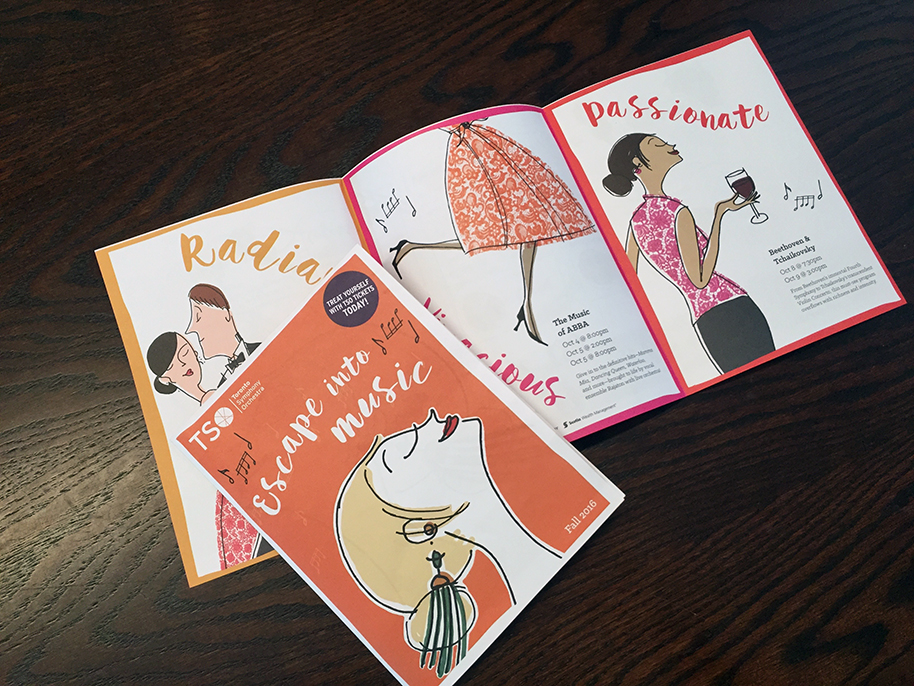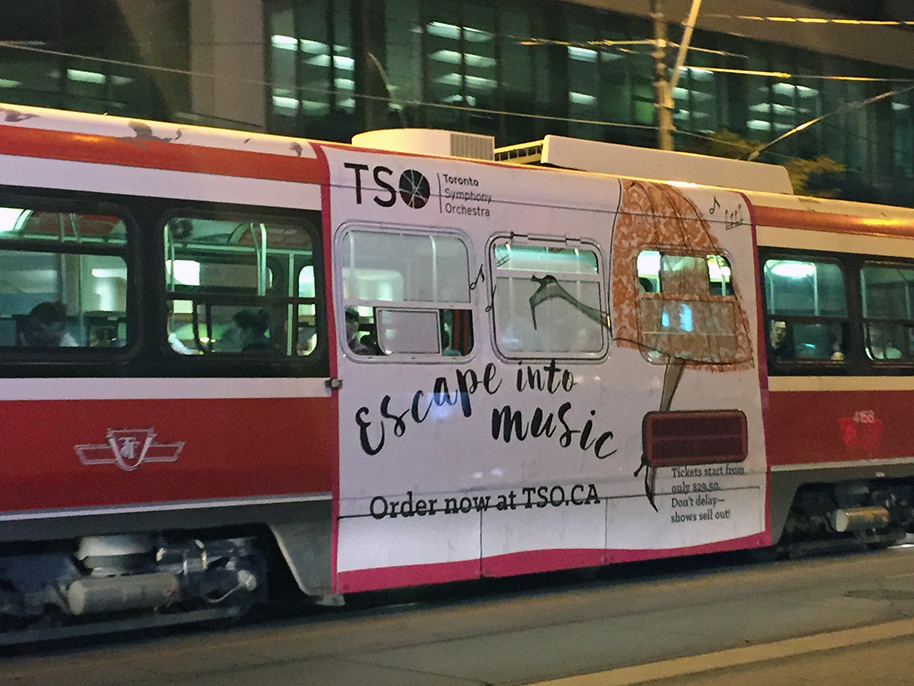 Check out the 20 second spot here: Escape into music Spot
Visit TSO.CA today to view the full 16/17 season line up and order your tickets today!