Save the Children Accountability Reports
Each year, Save the Children International produces a Global Accountability Report. The purpose of the report is for the organization to hold itself accountable, challenge themselves and look for opportunities to continuously improve on its commitments to children, staff, donors, and the public. The report helps the organization track and monitor global performance and is an important tool to communicate with its various stakeholders.
Haft2 was engaged to produce both the 2020 and 2021 Accountability Reports, looking at a fresh approach to how the information could be presented in an effective manner and bold design.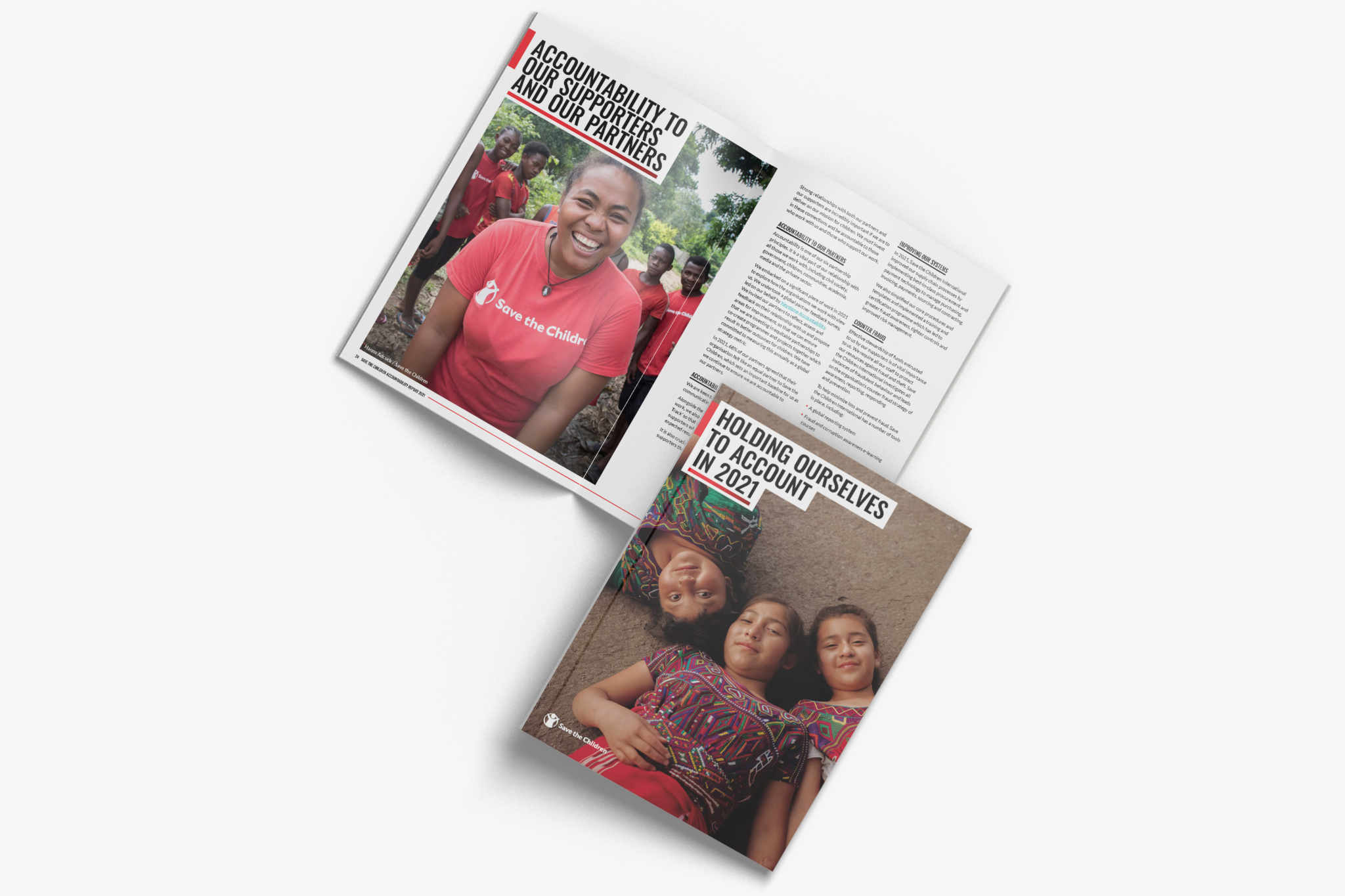 Using the current Save the Children International Brand Standards, Haft2 set to work creating a clean report design with clear hierarchies of content information, accenting with various graphic elements that the brand uses consistently.
Applying the primary colour palette, Haft2 reviewed and selected beautiful photography that fit with the content of the report. We brought in the secondary colour palette for call-out boxes and for graphs and charts, accenting to call attention to important statistics and notes.
Each year, Haft2 created an interactive, downloadable PDF that was fully WCAG-compliant and tagged for accessibility. The reports are still featured on the Save the Children International website and are used by stakeholders around the globe for information on the organization.
MILLION CHILDREN REACHED WORLDWIDE
MILLION CHILDREN REACHED WORLDWIDE