This past summer, Haft2 was engaged to refresh the annual Firefighters Without Borders calendar. Firefighters Without Borders is an organization dedicated to helping fire departments around the world get a "hand-up" so that they're prepared to deal with emergencies, as well as creating a stronger fire organization and community. The calendar showcases some of the everyday heroes from fire departments across Ontario.
Haft2 leveraged the stunning photography of Mykhail Baehr – who is also a firefighter and Firefighters Without Borders member and refreshed the design, layout, and grid of the calendar to feel modern and commercial meanwhile optimizing space in which to share information about the organization and facts about fire safety.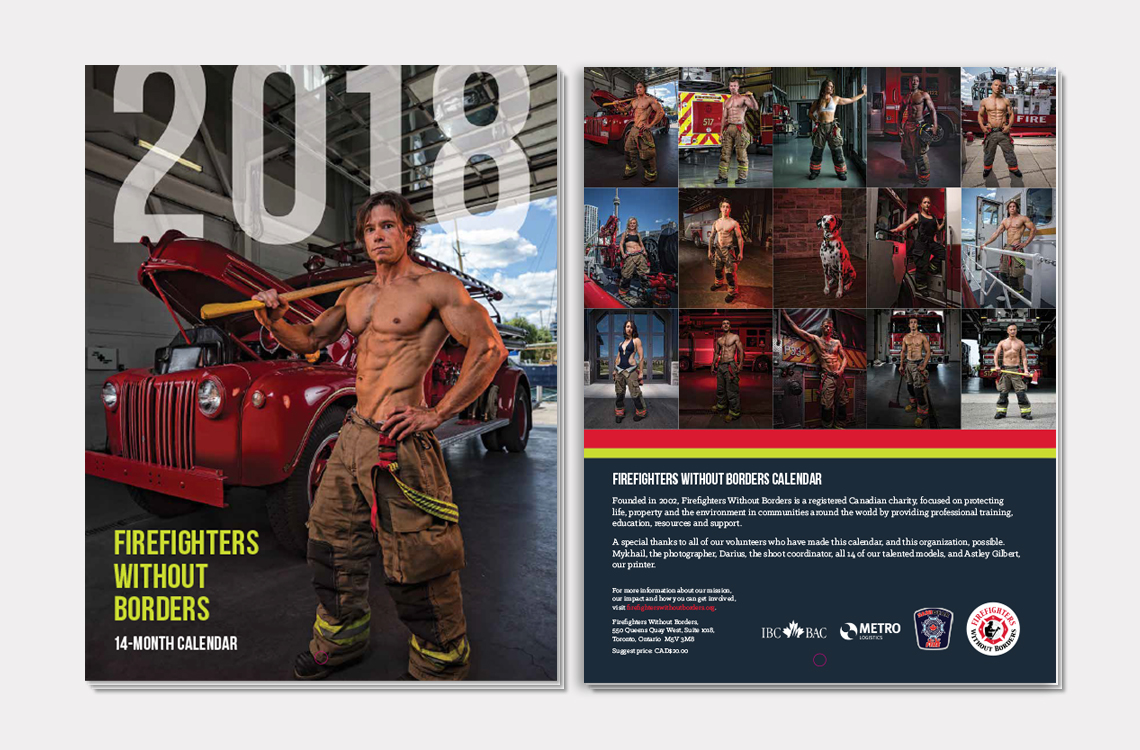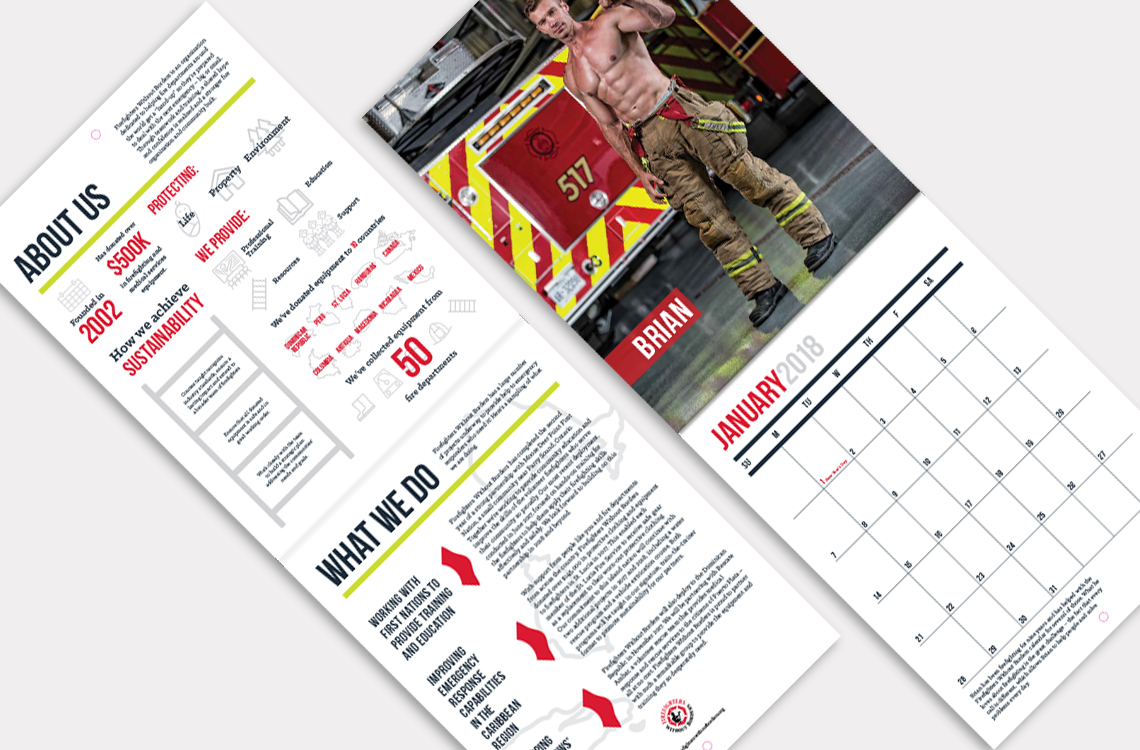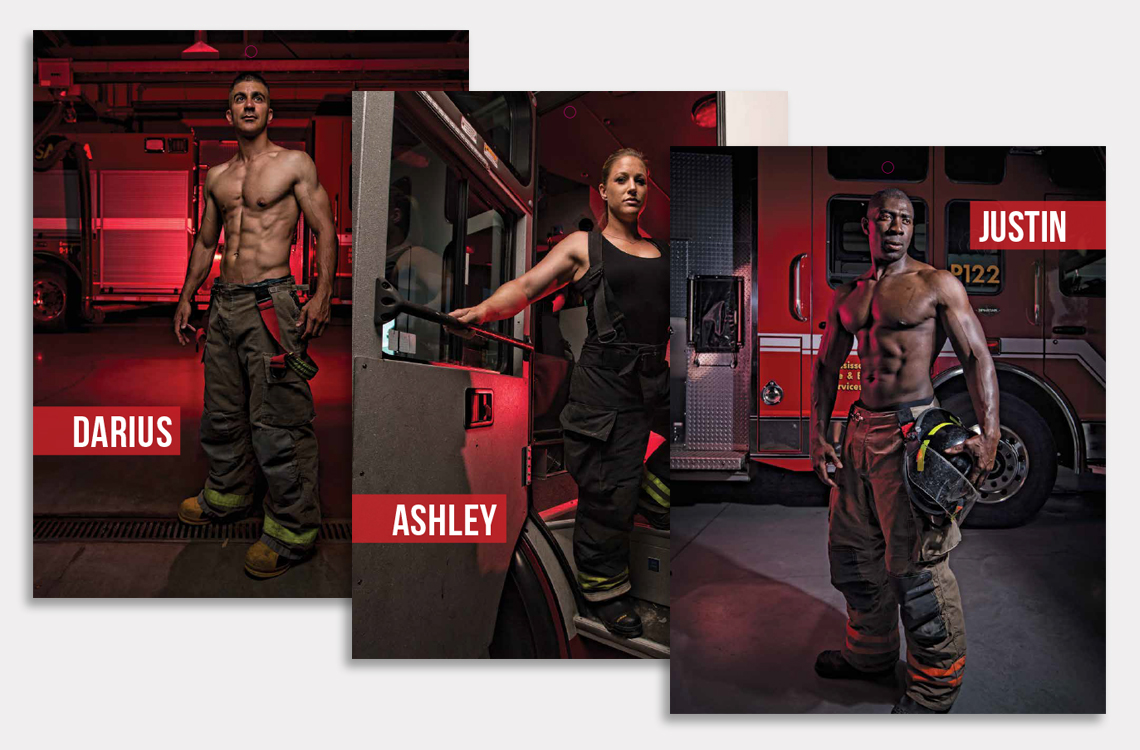 Sales of the 2018 calendar have so far been a huge success, and the calendar was voted #7 on a list of top firefighter calendars from all over the world by The Fire Critic.
To learn more about Firefighters Without Borders and purchase a calendar for yourself or as a gift, visit http://firefighterswithoutborders.org/shop/. All of the funds go back into the incredible Firefighters Without Borders initiatives.